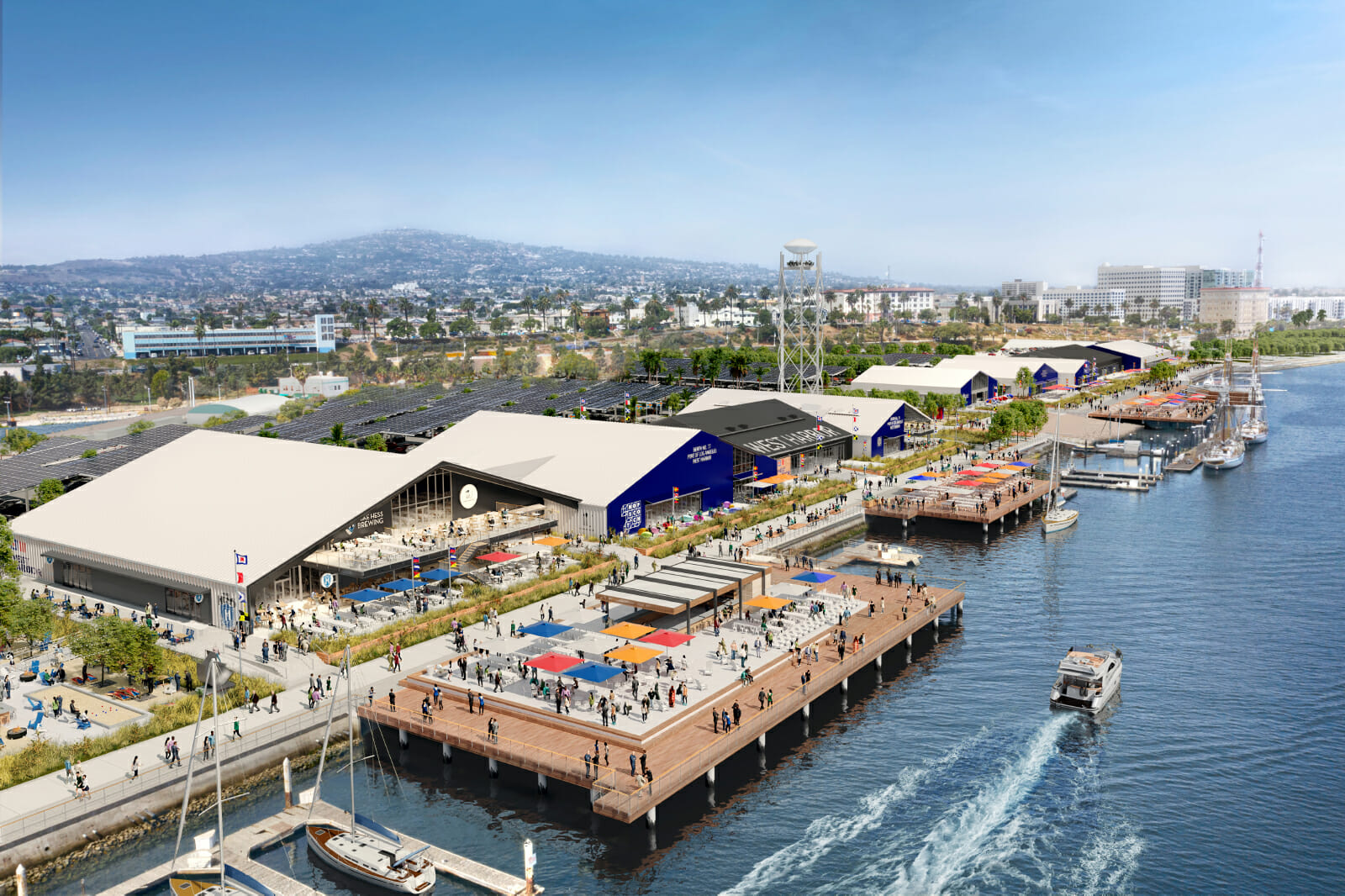 Long-awaited entertainment complex on San Pedro waterfront begins construction
Construction of West Harbor, the long-anticipated replacement for the Ports O' Call Village waterfront attraction in San Pedro, is finally set to begin.
Developers of the entertainment complex said Thursday that they have secured financing to build the $155-million first phase, which will include restaurants, bars and shops overlooking the busy Port of Los Angeles.
Work will begin immediately and finish in 2024, said Brian Saenger, chief executive of Ratkovich Co.
Restaurants anchoring West Harbor will include Yamashiro, the second branch of a Japanese-themed Hollywood destination for locals and tourists.
Another large restaurant will be King & Queen Cantina, a Mexican-themed eatery with an an overwater bar. There will also be a food hall with restaurants and Bark Social, a membership off-leash dog park bar and cafe.